Fat Tuesday Jam Session Materials
We often host music nights that are set up as jam sessions, where musicians are invited to join us on stage to play common repertoire. We know that it can sometimes be intimidating jumping up on stage in these sorts of environments, so we offer these materials to help everyone find their comfort zone. Below, we have a Spotify Playlist which you can use to practice with. This list is simply to give you an idea of the kinds of things that you might hear, and, when possible, we've selected songs in standard keys, or the keys that we typically play them in. This is just intended to give you an idea of the kinds of songs we might call (not a complete list, but a good starting place). We've also included lead sheets for the song Bourbon Street Parade, which we use as a big jam number. We hope that everyone in the room will join us for this one! Also, we've added a few suggested materials that you can source on your own, like certain fake books, etc, that might be worth looking for. Dig in, and enjoy.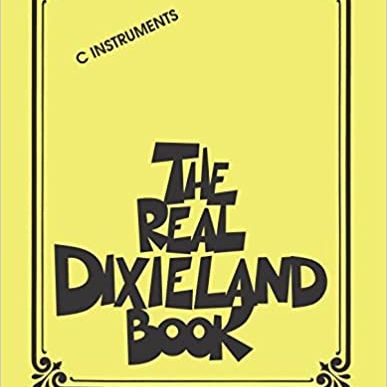 The Real Dixieland Book
We recommend this book, which is a great starting place for standards in this style. They are generally written in the standard keys. It's available for C Instruments, Bb Instruments, Eb Instruments, and Bass clef, and in some cases is offered as a digital download. Check Amazon, etc...